Virbhadra prays at Bhimakali !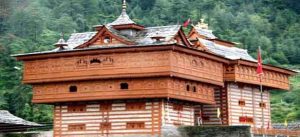 Shimla: Himachal Pradesh chief minister Virbhadra Singh prayed late into the night Wednesday at the Bhimakali temple in Shimla district.
Virbhadra visits the temple every year on Dussehra but this time he prayed for a much longer time almost till midnight.
He was accompanied by some family members. On Thursday the chief minister met many people at Sarahan.
Later in the afternoon he flew to Shimla.