Virbhadra justifies Prashant Bhushan land take over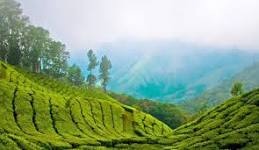 Shimla : A day after the Himachal Pradesh government took over the d to noted lawyer Prashant Bhushan in Kangra valley's Palampur to build an education institute, the state government has defended the action, Thursday.
"Vesting the land allotted to Prashant Bhushan in the name of the state government is justified and I am surprised by his(Bhushan)reaction," state chief minister Virbhadra Singh said.
Kangra deputy commissioner C Palrasu said since many discrepancies were found in the purchase of land action was taken.
Virbhadra said the previous BJP government had allotted 4.68 hectares of land to Bhushan in 2010 to build an educational society in a tea plantation in Palampur.
Officials say there is no proof of an education institute running here.Violations have been found in the construction of the building.
According to the state's laws, land-use of a tea garden cannot be changed as tea gardens are exempt under the land ceiling act.
Virbhadra has already accused Bhushan of levelling charges against him in a PIL filed in the Delhi High Court as he was fearing legal action on the land sale deed.
A PIL was filed by Bhushan seeking CBI probe against Virbhadra Singh for alleged corruption when he was steel minister in the central government.
The CBI filed its final status report in the court this month on its probe into allegations of graft, money laundering and forgery cases against Virbhadra Singh.