Virbdhadra worried about EVMs security , writes to EC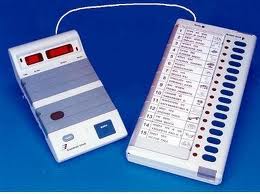 Shimla : Himachal Pradesh Congress chief Virbhadra Singh on Sunday expressed concern about the security of electronic voting machines stored all over the state .
In a letter written to Election Commission (EC) he has urged setting up of more security and safety measures as the current arrangements were not enough .
"The security arrangements are not satisfactory to guard the voting machines till Dec 20 when counting takes place. There is a strong apprehension of foul play by the BJP ," he warned .
"The seven week waiting period is full of continuous anxiety and tension for the Congress candidates for fear of mischief by the ruling BJP ,"he said .
He further said this long waiting time has further fuelled the controversy relating to the use of EVMs .
"The EVM storage warehouse must have only one entry point .If there are any other doors and windows in these warehouses they should be sealed using brick masonary and concrete ," the Congress chief said .
He has asked the EC to take further security steps such as preparing registers , installing jointly operated locks and issue of certificates by officials so that all officials do their jobs scrupulously in protecting the EVMs .
Virbhadra also expressed his unhappiness over the use of official vehicles , red beacon lights and flags by the BJP ministers and official dignitaries even though the model code of conduct is in force .
Voting took place in Himachal on Nov 4 and counting will take place after 46 days Dec 20 along with Gujarat which votes in mid-December .