Man shoots nephew in Sirmaur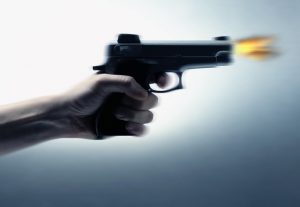 Shimla: In a bizarre incident a man allegedly by mistake shot dead his nephew in Himachal Pradesh's Sirmaur district.
On Thursday three men set out to shoo away monkeys in Kajwa village in Sangrah area when the middle aged man slipped and fell, in the process the loaded double barrel gun accidentally fired and injured the 26 year old Pankaj(his nephew) on his chest.
He died on way to hospital.Pankaj's brother who was with the two complained to the police about the incident.
Police arrested the uncle and are questioning him.An autopsy of the body was carried out.
Monkey menace is all over rural Himachal Pradesh, as these animals damage crops.The problem is equally serious in towns where monkey bites are common.