Top Shimla techies celebrate Digital India day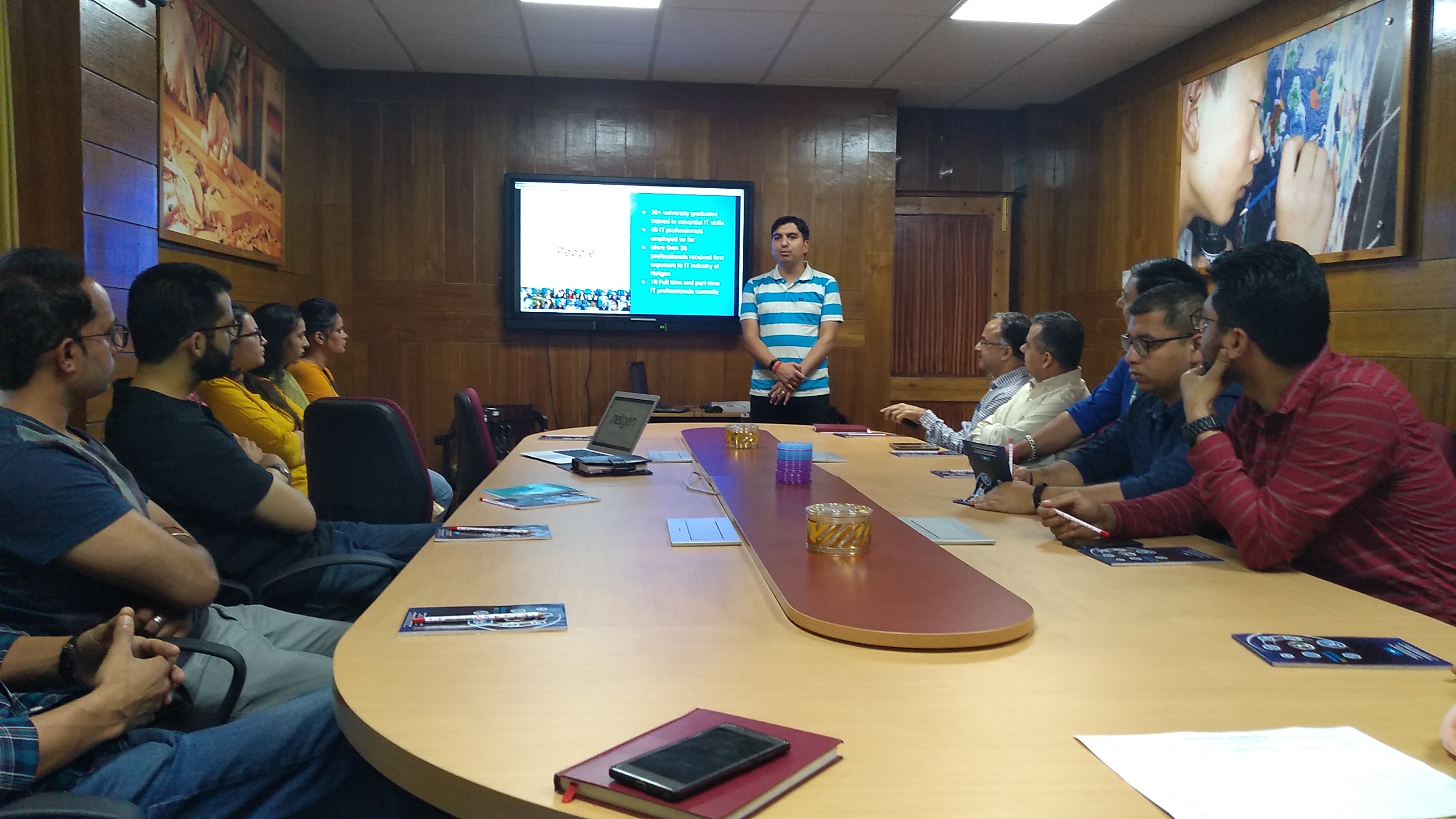 Shimla: On the fourth anniversary of Narendra Modi led-BJP government's flagship "Digital India Programme", SPTI Shimla organised a meeting cum get-together session on Monday for its incubates at the conference hall on the fourth floor of the STPI incubation center in Kasumpti, Shimla.
The meeting was set underway with a keynote address by the STPI Officials, who informed all present about the government's initiative to empower people, improve public service delivery and reduce corruption due to red-tapism.    
"The programme was launched on 1 July, 2015, by the Government of India with a vision to transform India into a digitally empowered society and knowledge economy. Digital India is centred on three key vision areas, Digital Infrastructure as a Utility to Every Citizen, Governance and Services on Demand and Digital Empowerment of Citizens." officials explained.
The gathering was also attended by directors and representatives of all incubates including Netgen IT Solutions, Zyasya, 31 Parallel, Flexinet Technologies, Snowmicro and invitee from Shoghi Communications.
Netgen director Rajneesh Rana presented the attendees with the highlights and portfolio of his company while stressing on the benefits of Digital India programme, and how it has facilitated his organization. The presentation was followed with an address by Vikas Kumar VP of Operations, 31 Parallel.
Following a quick question and answers round and short introduction of their respective companies by directors of Flexinet Technologies and Zyasya, and the invitee from Shoghi Communications, the meeting was brought to halt by a vote of thanks by STPI Officials.