Tibetans thank Himachal for withdrawing case against Karmapa Lama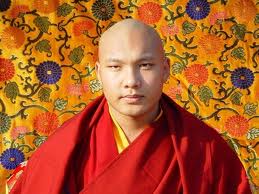 Dharamsala :  The Tibetan government in exile based here on Thursday welcomed the decision of the Himachal Pradesh government to withdraw the criminal case pending aginst the 17 th Karmapa , Ugyen Trinley Dorje .
"The exiled Tibetan community is a law abiding community and respects the law of the country they are living in (India) ," said a communication of the Tibetan cabinet here .
It added that "the Tibetans uphold the Indian law and regulation ."
Earlier this week the state government decided to drop a criminal case against the Karmapa involving seizure of unaccounted money from his monastery in Dharmasala .
The state police had charged the Karmapa with conspiracy . Nine others had also been booked under various sections of the IPC .
In March this year the chief judicial magistrate of Una had ordered the Karmapa and nine others to appear in person but the Karmapa did not appear as he he was away in Bihar attending a religious gathering .
The Karmapa's office had requested the DM of Una district to drop the charges against the Karmapa as he was not directly involved in the incident .
The DM sent his comments to the home department after which this decsion was taken .
The 26-year-old Karmapa is the spiritual head of the Karma Kagyu school, one of the four sects of Tibetan Buddhism. He fled Tibet in 2000 and reached Dharamsala .
Over a year ago police recovered the currencies of 26 countries, including Chinese yuan and Indian currency, from his monastery in Dharmasala .
The Karmapa's office had told investigating agencies that the money was collected in donations from followers who visit the monastery from all over the world .