Theog-Hatkoti road future in World Bank hands now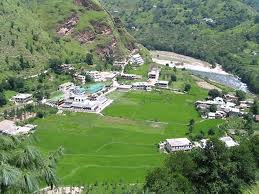 Shimla : The Himachal Pradesh government has requested the World Bank to allow inviting of fresh global tenders for the building of the much delayed 80 km long Theog-Hatkoti road in Shimla district .
The state government dumped Longijian Road and Construction company of China for slow work on the Rs 226 crore project .
The road was to be completed in 2013 .Until last year when the state run firm was asked to leave it had only completed 20 per cent of the work .
And worse instead of widening the road in stages the Chinese company dug up the entire 80 km long causing huge inconvenience to commuters .
Top PWD officials here  told Sun Post  that the project cost has been raised to Rs 303 crore . And provisions have been made for dumping of debris and quarrying sites so that work isn't further delayed .
Also the road work will be carried in two stages now . The 46 km long stretch from Theog to Kharapathar and the second 34 km stretch from Kharapathar to Hatkoti .
The state government is hoping the World Bank will give its approval and allow inviting of fresh tenders to finish the project .
The Theog-Hatkoti road passes through the apple heartland of Himachal Pradesh with around two thirds of the crop being transported on this highway .