The golden music of Khaiyyaam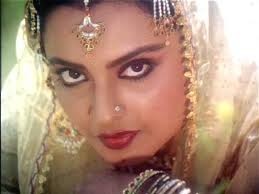 Khaiyyaam and Jaidev can be compared to the English romantic poet Samuel Taylor Coleridge. They all produced little body of work. But all of it was worth the weight of gold.
Khaiyyaam was always in demand but he chose to remain selective about his music compositions .
This MP 3 Parichay (An introduction to India's musical geniuses) could have had a far better collection of the songs by Khaiyyam .
I feel some of the great compositions of his early period have been left out .
Some of the notable songs included here are : Sham-E-Gham Ki Qasam , Hai Kali Kali Ke Lab Par , Phir Na Kije Meri Gustakh Nigahi , Parbaton Ke Pedon Par Sham Ka Basera .
Thahriye Hosh Mein Aa Loon , Bharon Mera Jeevan Bhi Sanwaro , Jeet Hi Lenge Baazi Hum Tum , Mohabbat Bare Kaam Ki Cheez Hai ,Simti Hue Yeh Ghadiyan , Dil Cheez Kya Hai ,Phir Chiddi Raat.
Aye Dil-E-Nadan , Chandini Raat Mein , Kahin Ek Masoom Nazuk Si Ladki , Aur Kuch Der Thahar , Main Pal Do Pal Ka Shair Hoon ,Janeman Tum Kamal Karti Ho . Chori Chori Koi Aaye , Dikhai Diye Yun , Jalta Hai Badan and that haunting song from Umrao Jaan : Yeh Kya Jagah Hai Doston .