Sun shines bright in Shimla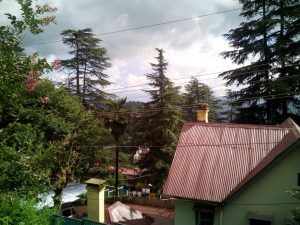 A day after a downpour the sun shone bright after several weeks in Shimla on Sunday, even though there were cloudy spells from time to time.
There was no doubt that Shimlaites did heave a sigh of relief and were seen relaxing in the bright sun.
On a relaxed Sunday most were seen drying their clothes among other household items.
Saturday evening the state capital was hit by heavy rain which continued till midnight.
There are reports of trees falling down at many places in and around the hill station.
Many are saying this is one of the brightest days this July so far.
The weather office had not forecast heavy rain in Shimla town on Saturday.