Protests spread in Himachal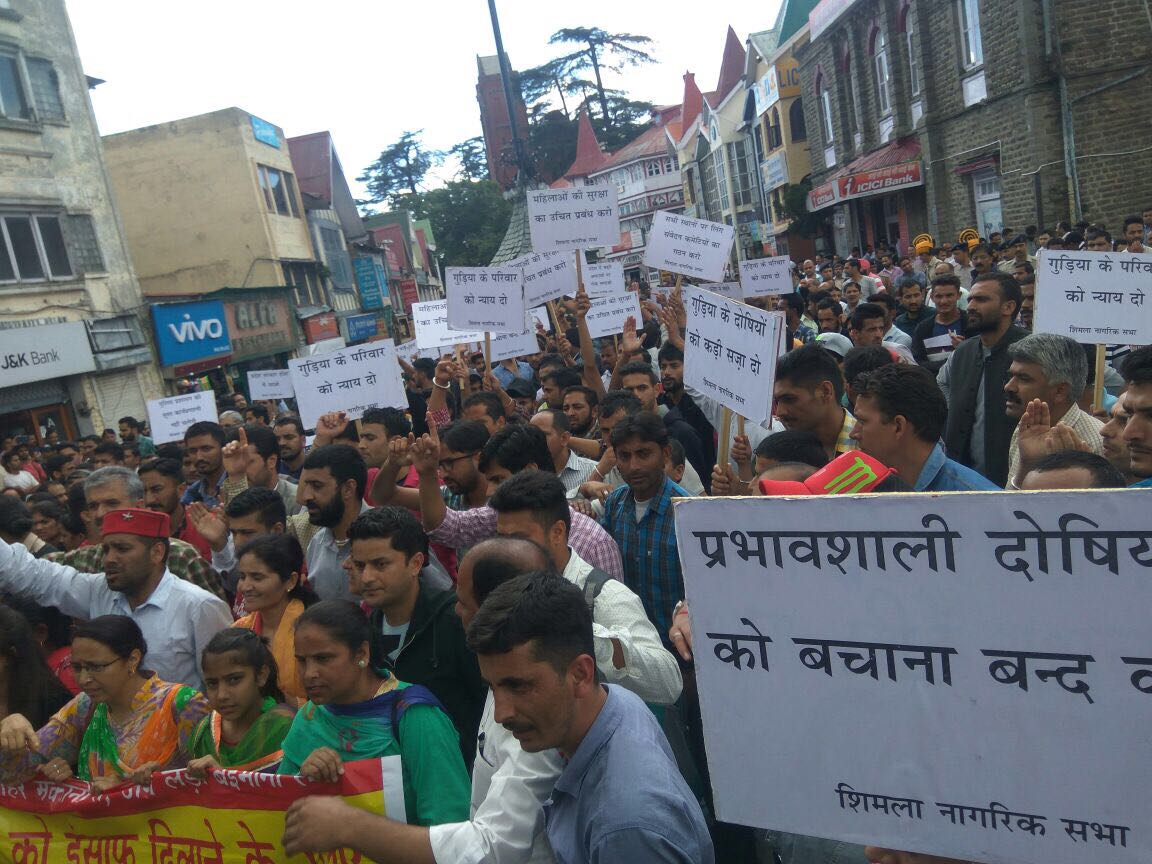 Shimla: Hours after the mysterious death of one of the accused rapists and killers of a school girl in police custody protests spread in many of Himachal Pradesh on Wednesday.
Angry protesters gathered outside the Kotkhai police station where the accused was killed by another accused man.
The crowds began throwing stones at the police station accusing the police of not conducting a proper investigation and negligence which resulted in the death of a 29 year Nepali national.
The stone pelting resulted in injuries to two policemen.Soon the set a portion of the building was set on fire. They entered the station and found a big stock of premier whiskey bottles inside the police station.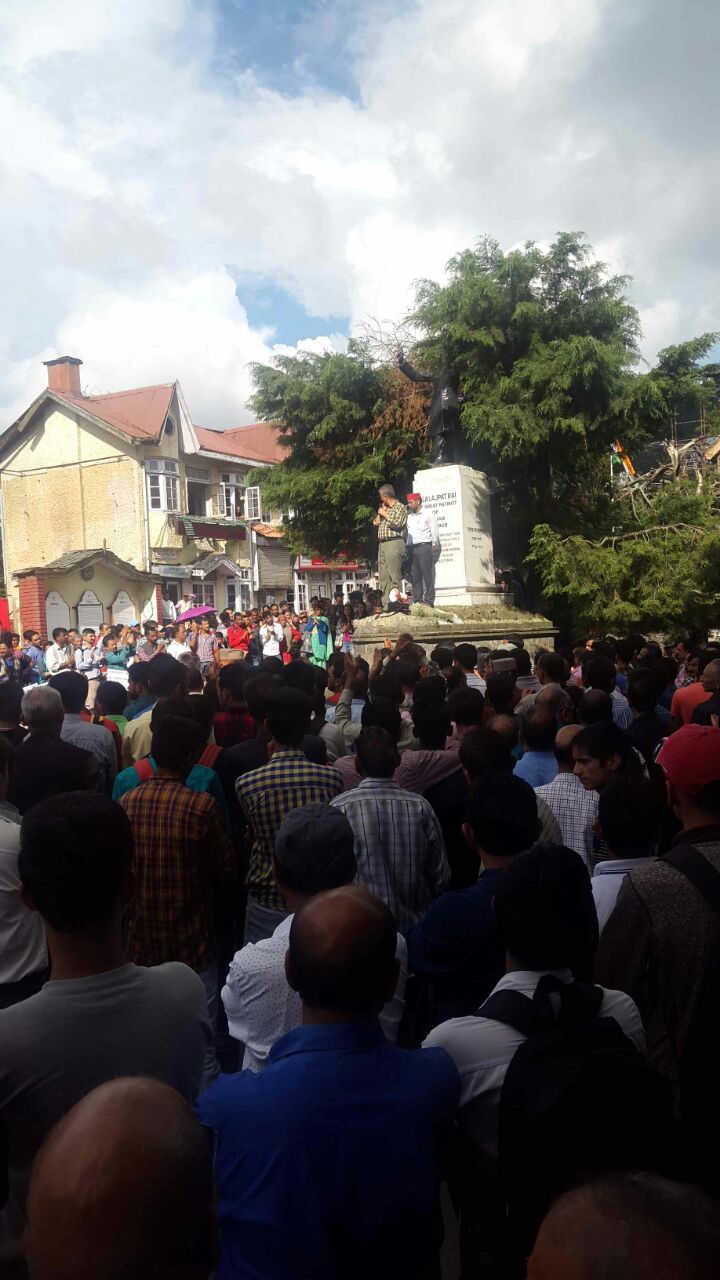 Soon the protests spread to other small towns in Shimla district. Crowds entered the prohibited Mall Road in Shimla and demanded action against the erring policemen.
More protests are planned on Thursday.Himachal Governor Acharya Devvrat summoned the state police chief and demanded a complete report on the issue(Gudiya Rape and Murder) in two days.
Hamirpur M P Anurag Thakur raised the matter in Lok Sabha criticising the state government for carrying out a shoddy investigation. He met the home minister Rajnath Singh and demanded immediate action by the CBI into the matter.
The state chief minister Virbhadra Singh returned to Shimla by road from Mandi where he was on tour.