Himachal police first arrest in minor gang rape murder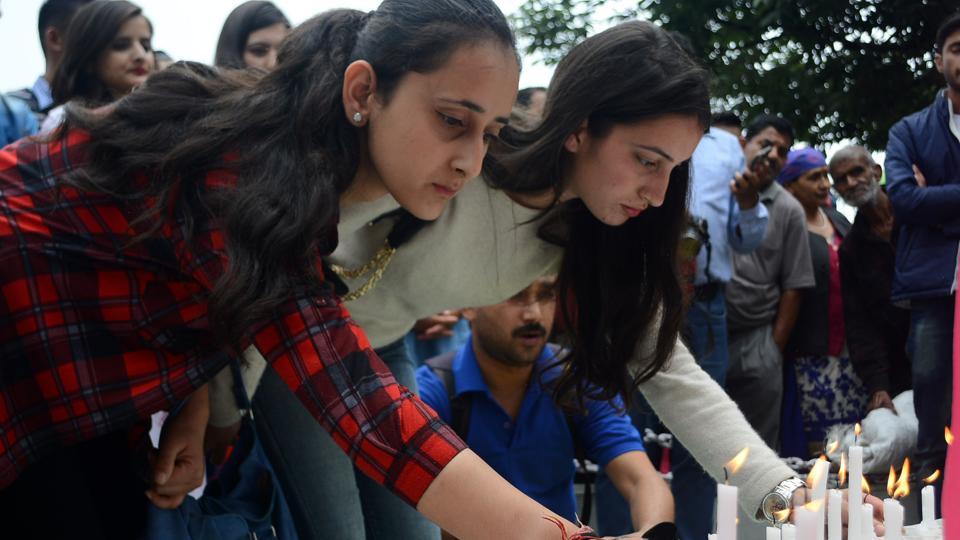 Shimla : A week after the gruesome rape and murder of a 16 year old school girl in Himachal Pradesh's Kotkhai area police on Thursday carried out the first arrest.
This happened after two days of sustained questioning of several people, police said.
"Under section 302, 376 and section 4 of the POCSO act a special investigation team has made the first arrest," said Zahur S Zaidi a senior police officer(an IG heading the SIT).
"Police has arrested a local Ashish Chauhan, 29, on the evidence collected so far. The accused will be produced before the competent court later Thursday to seek police remand to join the dots in this puzzle," said Zaidi.
He belongs to a rich family in the area. He is believed to be a drug addict and is suspected of being involved in previous un-reported sexual offences, another police officer investigating the case added.
"The police team is painstakingly collecting more evidence to link the criminals to the rape and murder of the minor girl." Zaidi said.
"More arrests are likely in the days to come," said the state police chief Somesh Goyal.
The girl was a student of a government school in Kotkhai, 60 km from Shimla. She was allegedly kidnapped on July 4, while returning from school on foot through a thick jungle.
Two days later, police recovered her body in the forest. The autopsy confirmed rape, death by strangulation.Her leg was broken.At many places there were deep injuries.
The incident has sparked widespread angry protests, several schools in the area have remained shut.
The incident has shaken the hill state. Crime in Himachal Pradesh is much lower than the rest of India.