Solar Wind project in #Himachal soon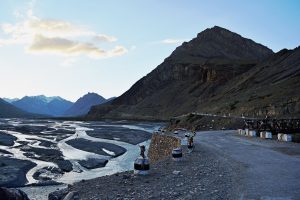 Shimla : A pilot 2.5 MW solar & wind hybrid power project will be built at Rangrik in tribal Lahaul & Spiti district of Himachal Pradesh.
The project will be completed by Oct 2017 and will benefit 12,000 locals of Rangrik, Kaza, Losar and Pin valley.
An agreement was signed on Wednesday here between the HPSEB and SECI to form a new JVC Himachal Pradesh Solar Corporation.
The total estimated cost of the project is Rs. 30.72 crore. Half of the equity share will be provided by SECI and the other half by HPSELB.
The Project is expected to generate approximately 4.41 million units annually, constituting 3.32 million units by PV modules and 1.09 million units by wind turbines and can also supply power from the back up battery in absence of grid supply.