Shimla's US Club turns into drugs & hooligan area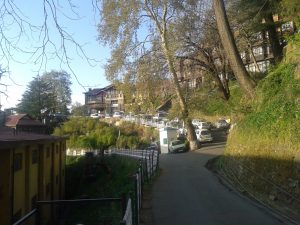 US Club a well known neighbourhood in downtown Shimla is fast turning into a liquor and drugs centre.
The latest incident earlier this week has shaken the residents here when four drunken and drugged young men went on a rampage in broad day light .
Residents and passers by said these men were hurling abuses and confronting passers by in the area.
One man told Sun Post while he was walking past the home guards head office one of the drunken men confronted him. But this middle aged man rewarded the abusive young man with a tight slap landing him on the floor.
Not wishing to be named this brave passerby then pulled up the watching guard in uniform for meekly watching the show .
He then walked into the office and shamed the entire staff saying why were they not stopping these abusive unruly men who were creating a ruckus outside their office.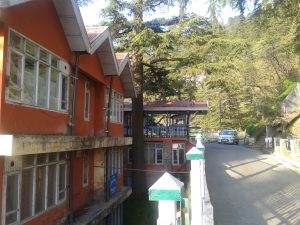 The jolted home guards staff immediately rushed out and handed over all the four men to the police .
For long now the narrow road leading down to the Mall road from the US Club parking has become a shady joint for young men to smoke dope, sip beer or just smoke making it difficult for people to pass by .
Even though many VIPs live in the area surprisingly no policemen has been asked to patrol the area to check this illegal activity .
Built 150 years ago the US club is one of the oldest residential areas of Shimla and is also a heritage zone.