Shimla's snow leopard shifted to Darjeeling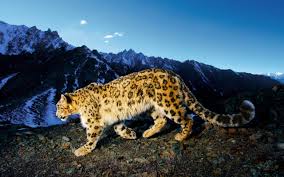 Shimla : A lone snow leopard in captivity at a zoo on the outskirts of this Himachal Pradesh hill station at Kufri has been shifted to Darjeeling in West Bengal , wildlife officials said here Saturday .
 Named Subhash this male snow leopard was brought here to give company to a female snow leopard some seven years ago from a Darjeeling zoo by the central zoo authority .
 But soon after the female leopard died .Thousands of holiday makers came to take a look at this highly endangered and lonely animal which in the wild lives in high altitude areas , often above the snow line .
 One of the major attractions at Kufri is the nature park (zoo) which houses several rare Himalayan animals . But now the most famous inmate has been moved out .