Shimla's oldest watch store breaks into two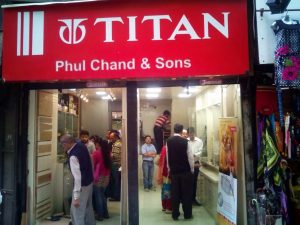 Phul Chand & Sons the oldest and most well-known watches and clock shop on Shimla's Mall Road has split into two parts.
The already small shop has been replaced by two watch shops.
Interestingly both are banking on its old brand name and have a common name – Phool Chand and Sons.
One regular walker on the Mall told Sun Post, "Both the new watch and clock shops look very nice,except the size has been reduced.Size wise each one looks like a Panwari shop now."