Shimla's fascination , baljees restaurants shut by workers strike !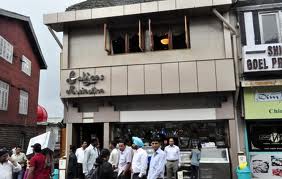 Shimla : One of the most popular eating places on Shimla's mall street , the Fascination and Baljees restaurants are closed due to a strike call by staff of the twin restaurants for the past couple of days .
Sources say the strike is likely to continue for long and the doors of these restaurants could remain shut for some time .
Not only locals but tourists in high numbers visit these two restaurants .
It isn't clear what the issue of contention is between the restaurant staff and the management .