Shimla MC for cleaning all water tanks twice a year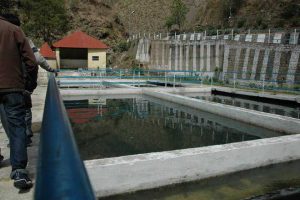 After failing to stop the spread of the biggest outbreak of jaundice in Shimla town the civic body here is planning to make it mandatory to clean every water tank every six months.
If the Shimla MC passes this bill every household will have to clean its tank and have this certified from the civic body.
If a consumer fails to submit this proof along with the water bill a surcharge or penalty will be charged every month.
The Shimla M C commissioner Pankaj Rai has urged residents to get into the habit of regular cleaning of their tanks so that the spread of serious water borne diseases is checked.
According to a recent estimate over 15,000 people are infected with jaundice after filthy water was supplied from the Ashwani khud source. A nearby sewerage plant was not functioning and the untreated water was flowing into the river.
As the river flows downhill the disease has also spread to Solan town and other nearby places .