Himachal roadways suspends buses passing Haryana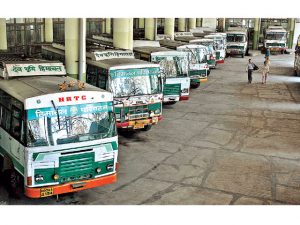 Shimla : Due to the law and order problem in Haryana, HRTC routes passing through Haryana are being suspended immediately.
"They will remain suspended till there is assurance of safety of our buses and passengers from the the Haryana government," state transport minister G S Bali said early on Sunday.
"All passengers are also advised to check status from concerned bus stands before arriving at the bus stands regarding plying of buses on the routes passing through Haryana.
According to one estimate around 125 HRTC buses pass through Haryana every day.
Eight people have been killed as violence  has spread to many parts of Haryana . Armed mobs torched shops, public property and vehicles in Rohtak, Jhajjar and Jind despite the presence of the army.
Despite flag marches by the army, arsonists had a field day, looting and setting shops and business establishments on fire and blocking roads and rail tracks.