Shimla MC fails again , maybe no tarring of roads !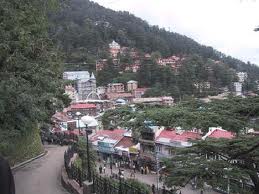 Shimla : Looks like the lazy and inefficient municipal corporation has bungled again and most roads in this Himachal Pradesh capital may remain untarred again .
 Despite inviting tenders for the tarring of 52 roads in Shimla , the civic body has failed in awarding the work to moody contractors .
 The latest meeting between MC officials and contractors earlier this week abruptly ended in a walkout .
 With only around six weeks remaining for paving of the roads ravaged by last year's monsoon and winter , there isn't much hope of work happening soon .
 It looks like the MC will once again let down the residents of Shimla and the countless tourists who visit this hill station.
 The roads were barely touched after the monsoons last year as elections were declared and our dear babus went into a bear like hibernation for months .
People are angry and want to know what stops the MC officials from inviting tenders and awarding the work in time so that the paving of roads can begin latest by early April.