Shimla MC cannot collect green tax : high court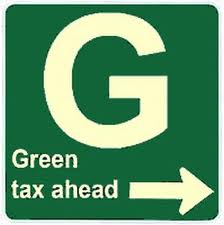 The Himachal Pradesh high court here Friday restrained the Shimla municipal corporation from collecting green tax at four entry points of Shimla town .
The petitioners challenged the civic body's decision as vehicles plying on national highways which are maintained and funded entirely by the Central government cannot be taxed by the Shimla MC
The civic body has introduced a green tax since Sept 15 , 2012 on all vehicles registered outside the state who are being imposed a green tax at four entry points at Tara Devi , Totu , Dhalli and Mehali .
Acting chief justice BB Misra and justice Surinder Singh passed the order .
"The barrier for collecting tax by the corporation on entry of vehicles to Shimla town without permission of the national highway authorities cannot be permitted at this stage ."
"Till permission is obtained from national highway authorities and parking facilities are made available no obstruction of any kind to collect green tax or levy will be made by the municipal corporation ,"the order said .