Shimla Film Festival 2014 April 12-13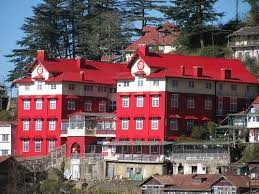 The first Shimla Film Festival(SSF) 2014 gets underway on April 12 in this popular tourist destination of Himachal Pradesh, organisers said here Tuesday .
The two day event will have six categories including feature and short films, documentaries , music videos , spots and promotional films .
It event be in two parts, a national and international section , and a local section for filmmakers from Himachal .
"Cinema and Shimla have a long association. And this is the reason why we are holding the festival here .The venue will be YMCA hall," chief organiser of the festival Ravinder Makhaik told Sun Post .
"We have started getting enteries particularly by amateur filmmakers," Makhaik said .
"This year the competitive section will only be open to locals . There are two awards for each category to be judged by a jury of Vivek Mohan , Rakesh Lohumi and Sanjay Austa ," he said .
Himachal Governor Urmila Singh will be the chief guest for the award ceremony on April 13.
In the open category filmmakers will not compete for any awards this time . But the best films entered will get a commendation and will be screened during the festival . Himachal Media Pvt Ltd (HMPL) is organising the festival .