Relief for Malana fire victims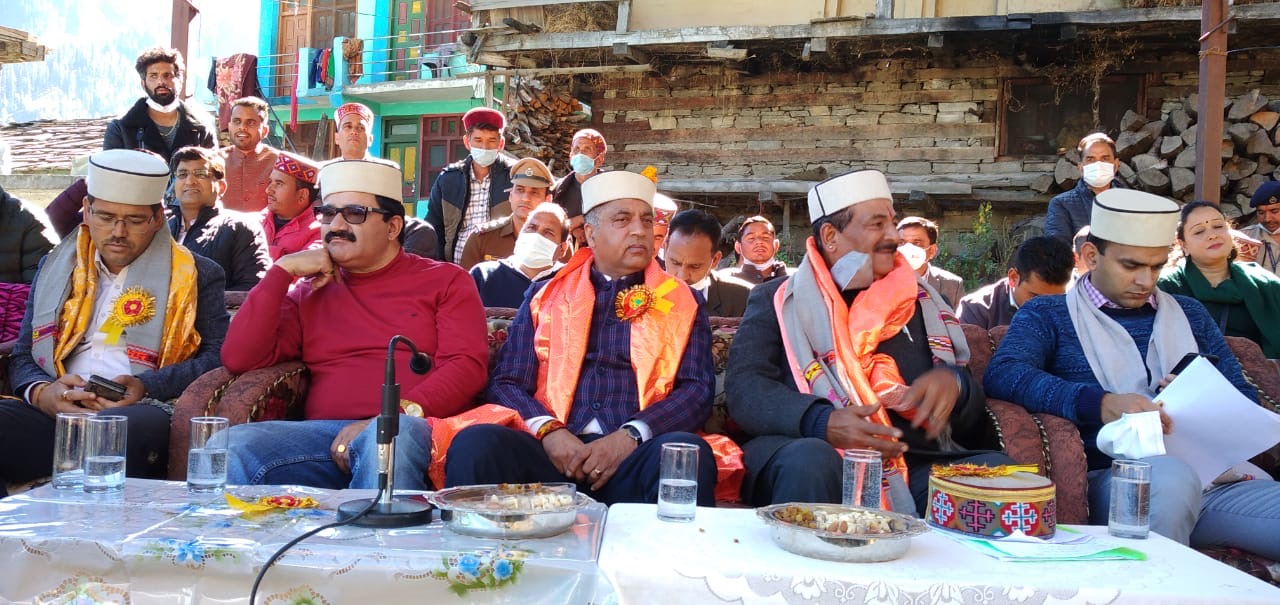 Shimla : Himachal Pradesh Chief Minister Jai Ram Thakur today visited the ancient Malana village of Kullu district to meet the fire affected families and announced Rs 1.50 lakh each to 36 affected families under Mukhya Mantri Awas Yojna.
Rs 40,000 has been announced to each affected family under MNREGA. Rs 25,000 each to the families whose houses were completely gutted in this fire incident and Rs 10,000 each from his discretionary fund to those families whose houses were partially gutted. A portion Malana village was ravaged by fire late last month.
He also announced opening of Health Sub Centre at Malana and said that medical staff would be provided in this institution at the earliest. The Government High School here has been upgraded to Secondary level.
The Forest Corporation will also provide seven cubic meters TD to the affected families for construction of house. Fuel wood would also be provided to the affected families. Irrigation facilities would also be made available in Jari village under JICA and tapped water would be provided under the Jal Jeevan Mission.
The Chief Minister also announced rupees one crore for construction of alternative road to Malana.  He directed the PWD authorities to complete the road work within six months.
While travelling on foot from Malana road point to Malana village Chief Minister also interacted with the tourists.
He said that the ground near the Jamlu Devta complex would also be maintained and developed as all the religious functions are held in this ground.