Raid de Himalaya race says goodbye to Himachal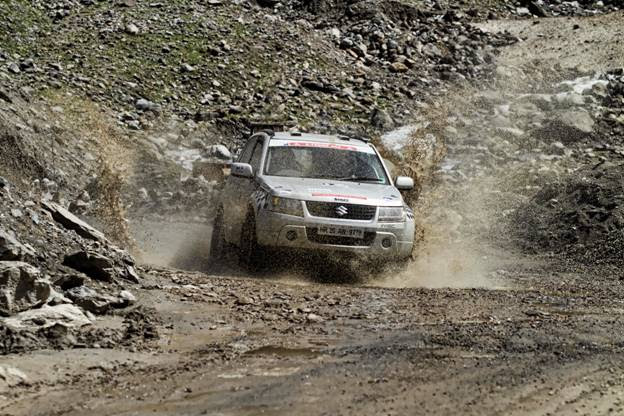 Shimla :Fir the first time in its 20 year old history the Raid the Himalaya will not cover Himachal Pradesh and will only take place in Ladakh, Zanskar and Kargil.It will start and end in Leh,organisers said.
To be held from October 8 to October 14. The race will touch an altitude of 4805 m.
A total of 31 teams for Xtreme cars and trucks, 37 teams for Xtreme motorcycles and quads, 12 bikers in the Alpine two-wheeler category, and 31 teams in the Time-Speed-Distance (TSD) format, are going to race on the highest reaches of the Himalayas.
This year's Raid will run its first stage on the never-before traversed section from Lamayuru, called the moonland of Ladakh, to Photoksar.
Competitors are going to race on a newly-upgraded road that was earlier a mule track into Zanskar. Crossing the Sirisir La at a height of 4805 meters above sea level.
Raid 2018 is all set for the clash between motor-sport titans Phil Mathais and Amitrajit Ghosh of Team Mahindra, Raid winner 2015 Lhakpa Tsering, Raid 2017 Runners Up Sanjay Razdan and Sanjay Agarwal, Raid 2017 third overall.
The choice of vehicles for these motor-sport champions is diverse. The grueling Raid de Himalaya 2018 is going to feature Mathais and Ghosh driving the XUV 500, Sanjay Razdan driving the Maruti Gypsy, Sanjay Agarwal driving the Grand Vitara, and Lakhpa Tsering of Arunachal Pradesh challenging them all with the Polaris RZR 1000 Turbo Dynamix.
Raid 2018 will see competitors racing to Umba La, a high mountain pass at an elevation of 4.496 meters above sea level. This is one of the most spectacular stretches globally, and is listed on dangerousroads.org. The high mountain road features more than 50 hairpin curves and dangerous dropoffs.
The Raid is considered the world's highest cross-country rally and is considered among the top ten toughest rallies of the world.
In 20 years, the Raid has mapped a total of 13.23 lakh kilometres over the highest motorable roads of the Himalayas, including route reconnaissance and transport stages. Competitors driving four wheelers, two wheelers and scarabs have raced over 41,570 kilometers in two decades.