Miss Shimla back to Shimla summer festival
Shimla : The Miss Shimla contest will be revived in the Shimla summer festival here after a gap of ten years .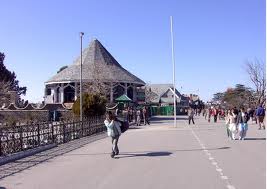 "The Miss Shimla contest is being revived after a decade this year with new flavour as femina Miss Shimla show ,"said DC Shimla , Dinesh Malhotra.

 "The summer festival 2013 will be held from June 1 to June 5 on the Ridge ,"Malhotra said .
 The five day event will showcase performances by well known artistes along with an exhibition on handicrafts and consumer goods , organisers said .
 A rock band competition will also be introduced this year .
Along with a half marathon a day before the event begins on May 31 .
 June 1 has already been declared a local holiday in Shimla by the state government . This is also the peak summer tourist season in Shimla .