In Himachal marry lower caste go home with Rs 50,000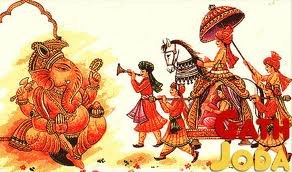 Shimla : In caste ridden Himachal , the state government on Tuesday decided to provide an incentive of Rs 50,000 to couples if one of them belongs to a lower caste .

 Over a quarter of the state's population is scheduled caste and almost 5 per cent is tribal .
 Around a quarter of the population is high caste rajputs , the remaining is brahmin and OBC . Political power in the state has always been in the hands of the powerful Thakurs .
 The state cabinet which met here under the chairmanship of chief minister Virbhadra Singh decided to introduce vocational courses in 100 new senior secondary schools in the current fiscal .
 There will be four courses in automobile, retail, security and IT to improve the employability of students from 9 to 12 class under NVWQF scheme .
 Approval was also given to the state land revenue(amendment) act 2013 . It will empower revenue officers to attest the mutations during field visits .
 Cabinet decided to establish 10 regional transport authorities at district towns except in tribal Lahaul & Spiti and Kinnaur as they will be attached to Kullu and Shimla districts .