Midnight landslide kills 7, dozens feared missing in Himachal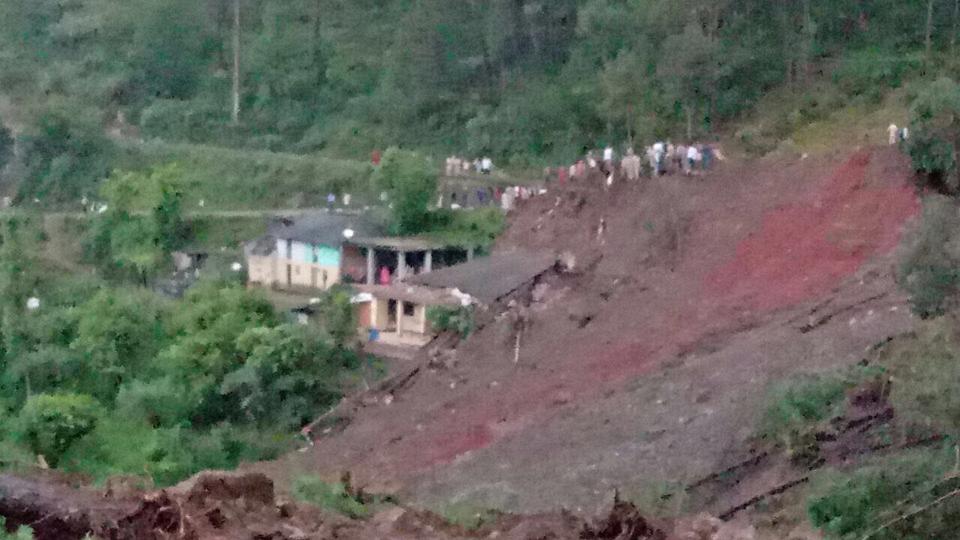 Shimla : Seven bodies have been pulled of the landslide debris while dozens are still missing when a big landslide swept away two buses in Himachal Pradesh's Mandi district just after midnight Sunday.
The buses had stopped at a way side eatery for tea and snacks at Kotrupa when the steep hill side came sliding down sweeping away an entire stretch of the Manali-Mandi-Pathankot highway in Mandi district some 200 km Shimla.
"All the seven bodies have been identified," Sandeep Kadam DC Mandi said.
"The other bus has been swept 800 m down the steep hill side, we are not sure how many people were in this bus," said Kadam.
"According to last telephonic conversation with the bus driver last night the bus was full to capacity with passengers," said G S Bali the state transport minister.
A local villager said, The landslide swept away his house, livestock and all his belongings. He and his family managed to save their lives and spent the night in the nearby jungle.
Rescue teams along with local people reached the spot in the dark . After day break teams of the army and NDRF reached the spot and searching for the missing.
Some houses and shanties have also been swept away. The region has received heavy rainfall in the past few days but it is a clear day on Sunday.