MC plans filling Shimla pot-holes !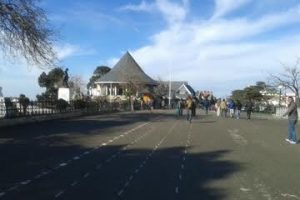 Shimla : Many are calling Shimla's roads the worst in living memory . To repair them the municipal corporation has invited tenders from private parties, officials say .
In the past couple of years most contractors have been boycotting and not bidding for these tenders saying the broke civic body pays very little for tarring and repairing roads and other jobs in the city.
They also allege that contractors have to wait endlessly for their payments .
On the other hand residents allege that contractors do very shoddy work and the pot holes return after a few months.
After last year's boycott by contractors the civic body and the public works department had repaired some roads last summer . But most of the tarring broke soon after .
Added to the potholes is the large-scale digging work by mobile companIes to lay 4g fibres . As a result many residents say all roads in Shimla are in a terrible shape .
Not only is it hard to drive but it is even harder to walk on these uneven , slushy and dusty roads , complain many .
If the work is taken up this time by contractors it can only start once it stops raining and it warms up .
The long wet winter has continued well into mid-March. It has been snowing in the mid and high hills since last weekend .
It is hailing and raining heavily in the rest of the state since .This has only worsened the condition of the roads not only in the state capital but across the entire hill state .