Local timber rights rationalised in Himachal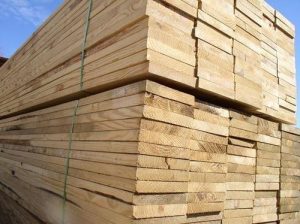 Shimla :Timber distribution (TD) rights enjoyed by locals have been considerably eased in Himachal Pradesh allowing people to avail the highly subsidised timber more frequently .
The state forest minister Thakur Singh Bharmouri on Monday tabled the amended TD rights policy notification in reply to a question in the state assembly here by Kullu legislator Maheshwar Singh .
The forest minister said the previous government had made the TD policy so stringent and tedious that one could only avail timber once in 30 years for new construction of a house .
According to the amended policy one can now avail TD wood for a new construction once in 15 years.
Earlier for repair and alteration one could apply once in 15 years , this has now been brought down to 5 years.
The forest minister said while earlier the wood would be converted into sleepers by the forest department and the cost later charged from the farmer.
Now the person can saw the tree into logs and sleepers on his own .
The new policy sanctions up to 7 cubic metres standing volume for a new house and up to 3 cubic metres for repair and alteration .
The rate for deodar wood is 500 per cubic meter .And Rs 250 per cubic meter for other species . These rates will remain valid for five years .
Maheshwar Singh told the house that in case of death of a person there was need to apply for seeking permission from the forest department.
"You simply procured the wood from the forest and carried out the cremation .This has always been the practice ," Maheshwar said .