Shimla's Tourism Lift to,be rebuilt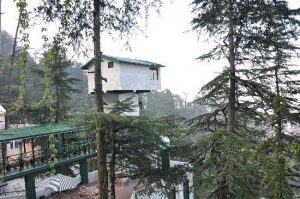 Shimla: A new lift of higher capacity and speed will soon replace the old lift connecting the Mall Road to the Cart road in Shimla.
Funded by the Asian Development Bank the new lift will cost Rs 6.50 crore. The foundation stone of this proposed Lift will be laid on 29 Nov.The project has also been approved by the Heritage Committee.
The new lift will have carrying capacity of 25 persons and it will connect Cart Road to Mall Road. This lift will be equipped with all modern facilities like emergency alarm system, music, telephone connectivity and auto climate controlling system.
This project is associated with Shimla Mall Road beautification and will be executed as a part of it. The Tourism Department will also beautify the façade of the existing lift.