Leopards on the prowl in snow covered Shimla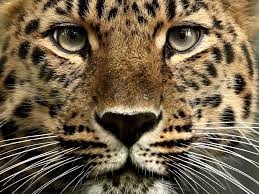 In the last few days people have sighted leopards at several places at night in downtown Shimla.
First there were reports of a leopard seen in broad day light just outside the Himachal Pradesh legislative assembly even as the budget session is going on.
Then after the season's heaviest snowfall another leopard was sighted near the government college Sanjauli.
And on Tuesday a leopard was seen in Chota Shimla's Tibetan School as well .
"After we received complaints of leopard sightings a cage has been installed to capture the big cat," said Satish Gupta , DFO Shimla .
While many are scared by leopards in the heart of the city .
Others say leopards entering the town isn't unusual , at least the big cats will quietly and efficiently take care of the stray dog menace in the hill station .
Ths Shimla civic authorities have failed check stray dogs in the last couple of years .