Kullu temple robbed of silver , cash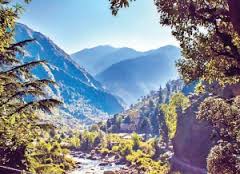 Shimla : Thieves broke into a village temple in Himachal Pradesh's Thirthan region in the Kullu valley , reports said Wednesday .
 According to Ramesh Kumar caretaker of Khor Mahadev temple in Bandal somebody broke the lock in the night and stole the deity's valuable silver "chattar" weighing around 2.5 kg .
 Rs 10,000 donation money was also missing , the caretaker said .
 Some days ago an attempt was also made in the neighbouring village temple but since the diety's palanquin and other valuables were away nothing was stolen .
 SHO Banjar , Shiv Chand Guleria was quoted as saying by media reports that some people had already been questioned regarding Tuesday's temple theft .