Kalchakra delayed by a year : Dalai Lama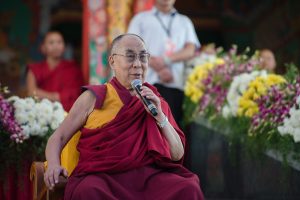 Shimla : Tibetan spiritual leader the Dalai Lama on Friday said the 34 th Kalchakra has been postponed to January 2017 at Bodhgaya.
"We were supposed to conduct the 34th Kalachakra initiation in January 2016. But due to my medical reasons and treatment, I had to postpone it.I will do it next year in the 11th month of the traditional Tibetan calendar which falls in January 2017," he said.
"In the meantime, the way to ensure a good rebirth is make your life meaningful now. Be happy and Tashi Delek," His holiness told his followers.