Jai Ram all praise for Union Budget 2020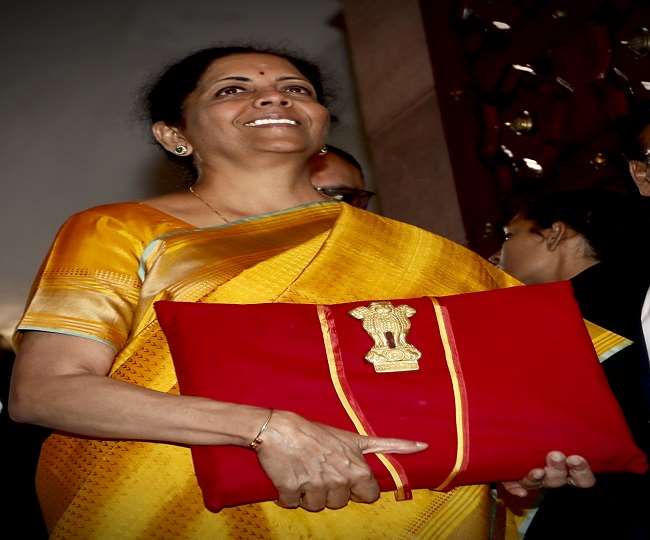 Shimla : Himachal Pradesh Chief Minister Jai Ram Thakur has hailed the Union Budget 2020-21 by terming it an historic document that revolves around three ideas of Aspirational India, Economic Development and Caring Society. He said that the budget was aimed to address hopes and aspirations of all the sections of the society.
Thakur also hailed the proposal of 16 actionable plans to enhance the income of the farmers. As 90 percent population of Himachal Pradesh lives in rural areas with agriculture as their main avocation, these plans would go a long way in strengthening economy of the farming community of the state.
He said that this ambitious plan would not only ensure the upliftment of rural areas but also ensure socio-economic development of farmers, unemployed youth and common man.
 He said that the budget was an attempt to ensure faith of masses by winning their confidence by way of all round development. The new education policy announced in would help the nation in regaining the old glory of 'Vishwa Guru' as the budget allocation in this sector has been pegged at Rs. 99,312 crore. The proposal of providing online degrees for poor students would help the under privileged youth to get higher education without any hindrance.
Jai Ram Thakur also hailed the proposal for constitution of 'Investment Clearance Cell' at state level for attracting investments to the state without any delay. He said that this would give fillip to endeavour of the state to attract more investments as the State Government had already signed MoUs worth Rs. one lakh crore with various prospective entrepreneurs.
Thakur said it would also be immensely benefitted by allocation of Rs 6,000 crore for BharatNet Programme under which around one lakh gram panchayats of the country would be linked with BharatNet during this year.
He also appreciated the proposal of providing Rs. 3000 crore for 'Skill India' to provide relevant employment oriented skill training to the youth.
Jai Ram Thakur said that the budget allocation of Rs. 45000 crore for tourism sector would also prove boon to the tourism industry in the country. Himachal Pradesh has already launched various schemes to develop virgin and unexplored places as major tourist destinations. He expressed hope that this would give big boost to tourism sector in the here.
The Chief Minister hailed the proposal in the budget for increasing the budget allocation for Himachal Pradesh by 33 percent which would accelerate the pace of development in the State. He also appreciated the proposal to simplify Personal Income Tax proposal. He said that the personal income tax is at lowest rate of all time.