Indonesia eyes India help to build 238 airports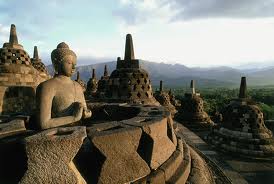 Shimla : Indonesia is looking for India's support for developing infrastructure particularly the building and expanding of 238 airports , the Indonesian ambassador said here Friday .
"The vast Indonesian archipelago has around 18,000 islands . Out 240 airports connecting these islands we need India's help to expand and develop 238 airports . Indian companies can definitely help us in this sector ," said Andi M Ghalib , Indonesia's ambassador in India .
"Bilateral trade has now grown to $22 billion .This will go  to $45 billion by 2015 and in ten years India could become Indonesia's largest trade partner . Currently it is the fourth largest trade partner after China , US  and Japan" the ambassador told Sun Post .
"India is the largest importer of crude palm oil from Indonesia and we are looking forward to increasing export of coal among other items ," he said .
"We are looking forward to greater participation by Indian companies at the 27 th International trade expo in Jakarta this year from Oct 17 to 21 Oct ," the ambassador said .