In Himachal Cong hopes to snatch power while BJP says it will create history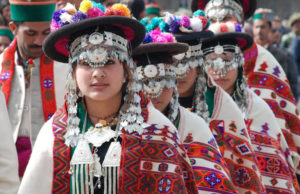 Shimla: Himachal Pradesh—a quaint hill state is set to face an electoral storm two months from now. Hence, all the political parties have swung into poll mode by mudslinging and flexing muscles. BJP has coined a new slogan "Rivaaz Badlega" (A tradition of change of government after five years will change".
In this election, so many unprecedented things have been occurring. This is for the first time in many decades, the major opposition party Congress will be in elections without its stalwart – six-time former chief minister Virbhadra Singh.
For the first time, after Delhi and Punjab, the Aam Aadmi Party (AAP) is all set to contest the Himachal elections with its full strength. For the first time in almost two decades, the ruling giant BJP will go to polls without its two-time Chief Minister Prem Kumar Dhumal—the first BJP CM in the state to complete five years tenure.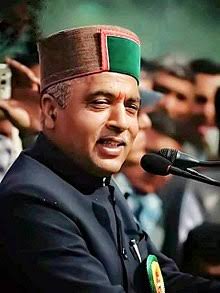 This election will be fought by Congress and BJP with new leadership emerging in the state in the last five years. 2017 election was fought in Dhumal's name but he lost from Sujanpur to his former protégé Rajinder Rana of Congress. This was a major turn of political events that led the hill state has a new line of leadership. Not Only Dhumal but several of his loyalists lost the election.
The new regime has its leadership and other faces, which resulted in sidelining some of Dhumal's loyalists. However, Dhumal remains silent for over last four and half years. But in a recent interview, he hinted at something the incumbent Chief minister would not like to face in the days to come. Though, he has all the reasons to be stiff.
A BJP leader said Dhumal's relative and a senior BJP leader, former speaker, minister Gulab Singh Thakur lost to a political novice Dubai return Prakash Rana—who contested the 2017 election as an independent candidate. But BJP pampered Rana over Thakur. Similar is the case with former minister and Dhumal's close confidante Ravinder Singh Ravi, who lost the 2017 polls to a govt. Contractor Hoshiyar Singh. Both Rana and Singh have joined BJP recently.
In Naina Devi, Randhir Sharma lost to Congress' Ram Lal Thakur and then BJP state chief Satpal Singh Satti lost his namesake Satpal Singh Rayzada. Of these, Randhir and Satti managed (after a long struggle) to get chairmanship in the government's finance commission and disaster management authority—but the disaster looms large as many of the same faction feel ignored. This is a real challenge before the incumbent CM.
With a team of inexperienced strategists, Jairam Thakur has many battles to win before the elections. Infighting, Old Pension Scheme, and policy for Outsourced employees are major issues. So far everything looks calm within the BJP but this lull before the storm is scary.
Apart from this, Thakur is faced with inflation and jobless youth. Opposition questions Thakur for failing to clear recruitments from the state's apex court. Thakur was recently under attack for appointments in the state public service commission and is always under fire for alleged flipflop in government decisions. Congress as well as some leaders within the party term Thakur as a 'weak CM' when it comes to controlling the bureaucracy. However, ousting an IAS Ram Subhag Singh from the Chief Secretary's office and clearing the way for the son of the soil RD Dhiman is considered the master stroke. But wasn't it too late, some even within the party whispered.
However, Thakur must have got a stinker almost a year ago when Congress swept all four by-elections including one for Mandi Lok Sabha—the home segment of CM. In Jubbal and Kotkhai, BJP had an alibi but for Fatehpur and Arki—the answer was written on the wall. And what happened in Mandi was beyond any explanation. Pratibha Singh's Mandi victory was much needed for the royal family to make a comeback in state politics. Chief Minister, however, is banking on welfare schemes and Modi magic.
Congress in the state became more confident by defeating the BJP candidate from CM's home segment. But, following the tradition, the groupism within the party is steeply upward. After the Demise of Virbhadra Singh, several leaders considered the royal family dead from the state's political scene but Mandi's win changed everything. The royal family and the loyalists started giving the impression that Congress in the state had no future without 'Rajas'.
Hence, amid rumbling voices of dissent, Congress appointed Pratibha Singh as state president. But it was not enough to douse the fire and the party chose to keep other factions in good humour. Congress appointed former state chief and Nadaun MLA Sukhvinder Singh Sukhu as head of the campaign committee besides giving importance to Mukesh Agnihotri by retaining him as leader of the opposition. Both of these posts are enough to placate Congress leaders aspiring to be the party's CM face. This may be called Congress' 'appease all and promise to none' policy. However, the saffron party succeeded to poach two of Congress legislators—who were sided by Sukhu during the show of strength—Lakhwinder Rana from Nalagarh and Pawan Kajal from Kangra.
This was not the only worry of the party. There are many other faces too. Senior Congressman, 8-times MLA Kaul Singh Thakur is active these days but people close to Congress say this was just to ensure his ticket in coming elections. However, Congress is without Virbhadra in this election but politics within has the same flavour—Virbhadra group Vs others. Besides this, upset Ram Lal Thakur, aspiring Asha Kumari and silent Sudhir Sharma would surely be vying for the top post. And internally, the anti-Virbhadra group is active, especially after Pratibha Singh's interview with a news portal 'The Print'. She plainly questioned the naivety of Rahul Gandhi and Priyanka Gandhi. Though she was what most Congressmen feel but none is supposed to say. Moreover, Congress' best is people of Himachal Pradesh and the party must be praying people to follow the tradition (Rivaaz) of changing government after five years.
After Punjab's landslide victory, AAP entered Himachal politics with high hopes. Delhi Cm and AAP's National convenor Arvind Kejriwal, Punjab CM Bhagwant Man, and Kejriwal's deputy Manish Sisodia are frequent visitors to Himachal Pradesh now. AAP has a state unit and its subordinates in Himachal. Party recently announced four candidates for the coming elections including former BJP MP Rajan Sushant from Fatehpur.
If AAP succeeded to field some good candidates for selective seats, it could be a game changer for two traditional parties. In the 2017 assembly elections, 17 segments BJP lost (11) or won (6) by a narrow margin (less than 4%). Psephologists also observed that it was not only AAP that could be proven as vote cutters but Dhumal's loyalists if ignored can play the same role.
There are some other issues too. A side-lined Brahmin leader from the saffron party said after the death of Mandi MP Ram Swaroop Sharma, Shimla MLA, the cabinet Minister Suresh Bhardwaj is the only prominent Brahmin face in the party (Since Nadda is a national face now).
the disgruntled leader said the party has failed to strike the caste balance in the state. He also hinted at the state organisational secretary Pavan Rana's tiff with OBC leader, Dehra legislator Ramesh Dhawala. Rana is an upper caste while Dhawala represents OBC—which consists of a large vote bank in the Kangra district. Rana's close confidante Rattan Singh Pal was chosen over a two-time sitting legislator Govind Ram Sharma from Arki in 2017 against the Congress stalwart then CM Virbhadra Singh. Pal lost to Singh in 2017. But the party expressed faith in him again in the 2021 by-poll against Congress first-timer Sanjay Awasthi- a brahmin candidate. Despite all kinds of support from the party, Pal lost the by-poll too. A couple of months ago, former BJP state president, Minister (During Dhumal's regime) Khimi Ram Sharma from Banjar (Kullu district) also crossed over the fence and joined Congress. Brahmins roughly constitutes 18% of state's population as per 2011 census while OBC population is dominant in Kangra.
Elections in the state are expected to be announced in Mid-October and prime Minister Narendra Modi's Mandi rally on September 24 is set the tone. There is more political theatrics expected in days to come including the Chargesheet against the ruling party, more leader crossing over the fence and mudslinging, besides, promises and assurances. But so far, Jairam Thakur is leading a 'visibly' united BJP while Pratibha Singh leads a party of many leaders. As far as AAP is concerned, it is waiting and watching both parties.