Idea launches 4G in Himachal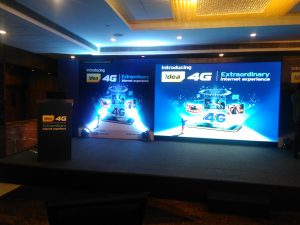 Shimla: Idea Cellular announced the launch of its 4G services in Himachal Pradesh's Shimla, Dharamsala and Baddi towns on Thursday.
The firm will further expand services to cover Hamirpur, Kangra, Nalagarh, Palampur and Sundarnagar by Diwali. Idea's 4G services will cover 219 towns by the end of next year.
"Idea Cellular has recently acquired large quantum of spectrum to expand its wireless broadband footprint across the country, including Himachal," said Rajat Mukarji CCAO Idea Cellular here Thursday.
"The company has also invested in setting up network infrastructure, laying and maintaining Optical Fibre Cable in the mountainous terrain of Himachal," he said.
"Idea has acquired spectrum in the 1800 and 2500 bands, which will be efficiently utilized for expansion of services in the hill state," Mukarji claimed.
Idea claims it currently has 8 lakh customers in the state.There is no change in tariffs after launching 4G.
Sudhir Pradhan, COO Himachal, "At 108 Himachal Pradesh has the second highest tele-density in India and the demand for mobile data is still growing."