HRTC not to ply buses on bad Himachal roads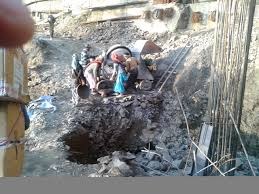 Shimla :In a significant decision the management of the Himachal Road Transport Corporation has decided not to ply buses on very bad roads across the state .
Local media reports quoting the HRTC MD R N Batta said some safety measures have been taken to avoid accidents which includes not driving on roads which are unfit .
A list of roads has been reportedly prepared where state roadways buses will not ply .
Other safety measures include ensuring all fog lights are working and those that don't have such lights must immediately install them.
Also frequent medical tests of bus drivers will be carried out so that they are fit to drive.
Many areas in the state remain engulfed in thick fog during the monsoon making it risky to drive .
Mountainous Himachal Pradesh has some of the highest incidents of fatal road accidents in the country.