HPTDC skiing pamphlet howlers!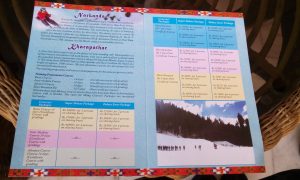 Shimla : The latest Himachal Pradesh Tourism Development Corporation(HPTDC) pamphlet on skiing facilities offered in Narkanda and Kharapather resorts is worth seeing.
The two page leaflet is full of grammatical errors and shoddy writing.
You get the impression that a very in-attentive and bad primary school student has written it and had it printed without showing it to his language teacher.
One wonders who wrote and approved this text.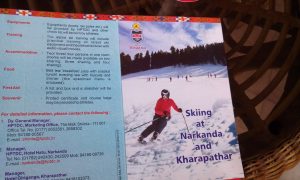 HPTDC is showing off this pamphlet in all its tourist information centres and hotels across the hill state,what a shame.
HPTDC has over 60 hotels located in some of the most scenic locations and several tourist information centres and cafes.
And this is an example of poor professionalism this state run company betrays.