Himachal's killer bend kills five more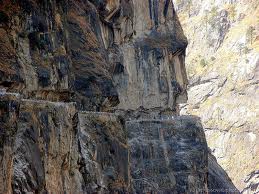 Shimla : A sharp bend in Himachal Pradesh's Kinnaur district killed five more people Friday when their car plunged into the Sutlej .
In the last decade five accidents have already taken place at this spot killing at least a dozen people prior to this accident .
Locals are saying despite repeated requests to the national highway authority and the PWD department nothing has been done here .
Regular travellers on this treacherous road have requested widening of this stretch and building a high parapet wall and even putting a signboard for drivers to slow down at this spot .