Himachal's GSDP shrinks by 6.2 per cent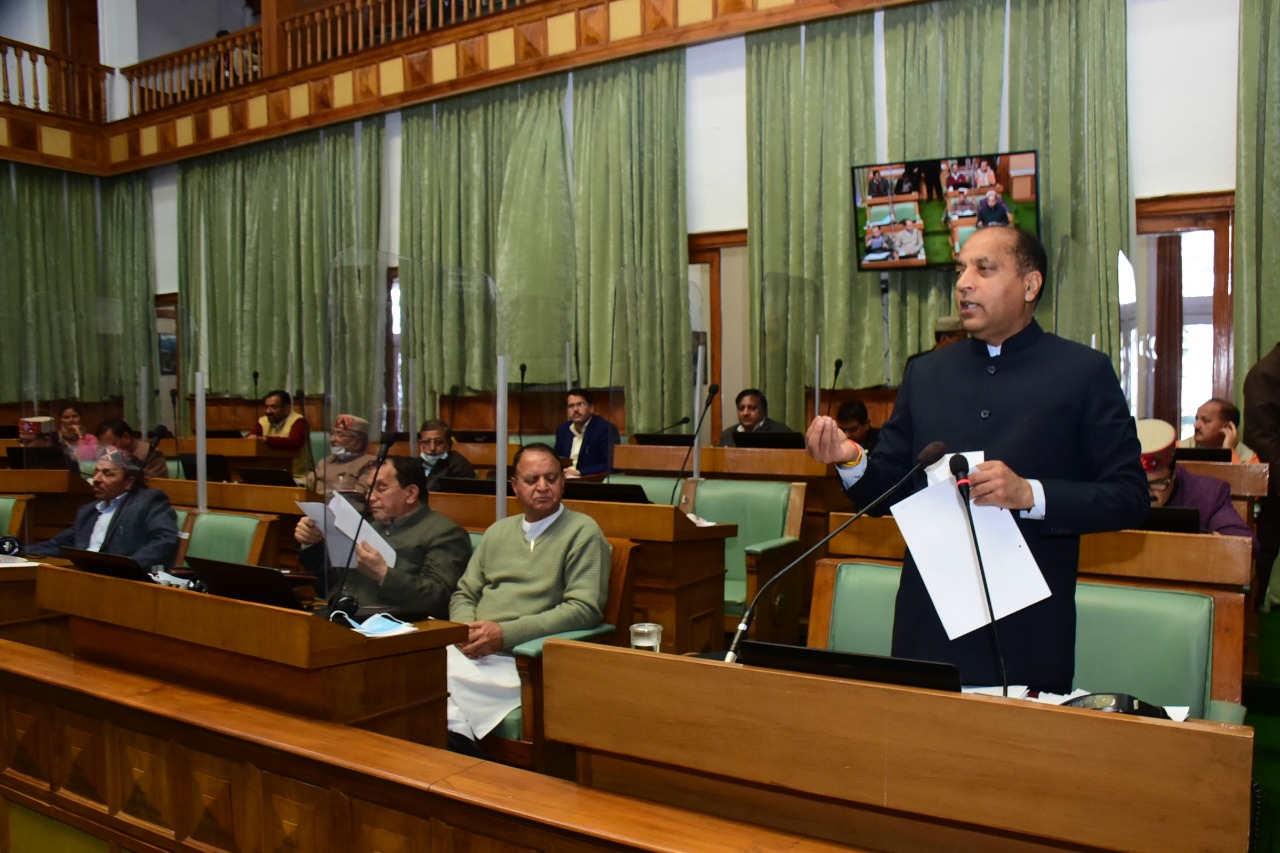 Shimla : Due to COVID-19 impact, as per first advance estimates, Himachal Pradesh's GSDP for fiscal 2020-21 is estimated to contract by 6.2 per cent.Per Capita Income at current prices is estimated to drop by 3.7 per cent to 1,83,286.
The economic survey tabled in the state assembly tiday says one of the hardest hit sectors by the Covid-19 pandemic is tourism; it saw a contraction of 81.33 per cent in foreign and domestic tourist arrivals in 2020.
Trade, Hotel and Restaurant sector showed a contraction of 9.2 per cent during 2020-21 as against a growth of 4.6 per cent in 2019-20.
Transport by other means, namely, road transport (mechanised and non-mechanised), water transport, air transport and services incidental to transport, too showed a negative growth of 28 per cent during  2020-21 as against 5.6 per cent growth during  2018-19.
The Himachal economy suffered serious effects on approximately all of its sectors, ranging from acute to minor. The economy received two reinforcing shocks on both demand and supply. The largest shocks are witnessed in transport, mining and quarrying, forestry and, in logging and construction.
The manufacturing sector showed a contraction of 14.2 per cent during 2020-21 as against a positive growth rate of 0.3 per cent in 2019-20. The mining and quarrying sector showed a negative growth of 18.4 per cent during 2020-21 as against 4.3 per cent growth in 2018-19.
The agriculture and allied sector shrank by 3.1 per cent.Agriculture and allied sectors supports 60 per cent of the population in Gross Value Added (GVA) at current prices has declined from 15.89 per cent in 2015-16 to 13.62 per cent in 2020-21.
COVID-19 has demonstrated the importance of investing and strengthening public health system. Himachal has made significant and notable progress in this direction over the last five decades.
The COVID-19 pandemic put the health infrastructure to a great test. The pandemic brought forth the inherent strengths of the medical fraternity in effectively managing the spread of the disease.
On 19 February, 2021, a total of 58,344 COVID positive cases were reported in Himachal . The recovery rate is 97.8 per cent high but 981 lives were lost. To combat this pandemic, Himachal has so far administered 1,58,939 vaccine doses.