Himachal Tourism dept starts online hotel booking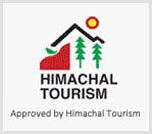 Shimla: In an effort to further promote hotel accommodation occupancy in Himachal Pradesh the Tourism department has started online hotel reservation system across the state.
"It would be on trial for a few days till it gets stabilised," said director Tourism Mohan Chauhan here Wednesday.
A toll free tourist helpline has also been started.Work has been assigned to the authorized General Sales Agent (GSA).
"Now through online hotel reservation system any tourist can avail the service of online booking of hotels in the state," Chauhan said.
The URL of the portal is www.himachaltourism.online and toll free tourist helpline number is 1800-3000-6661.
Currently around 700 hotels and 400 Home Stay units of have been registered for marketing and promotion.