Himachal Tourism calendar, new website launched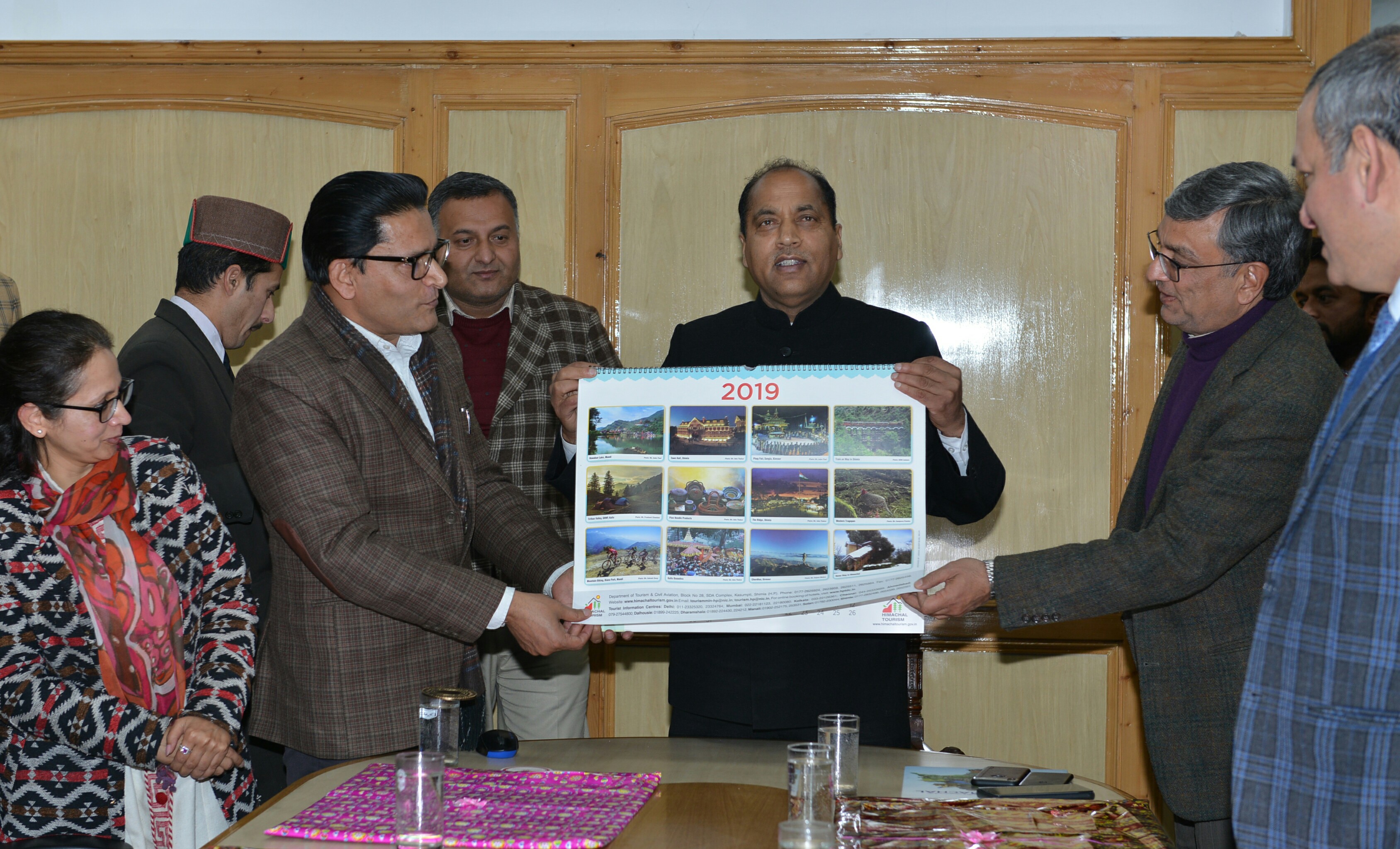 Shimla : The much awaited Himachal Tourism calendar for 2019 was launched here on Tuesday. The newly designed website himachaltourism.gov.in has also been launched.
The calendar contains beautiful pictures such as Rewalsar lake Mandi, Town Hall, Shimla, Phag Fair, Kinnaur, train on way to Shimla, Tirthan valley, Kullu, pine needle products prepared by women self-help groups, the Ridge Shimla, Western Tragopan, mountain biking in Diana Park, Mandi, Kullu Dussehra, Churdhar in Sirmaur and home stay in Kullu valley.
Launching the website state chief minister Jai Ram Thakur said the website has 100 percent mobile friendly design with single codebase for all devices which would not require to maintain separate site for mobile.
He said that this site also has full screen image galleries to showcase tourism photographs with integrated content management system for easy to add/edit/delete content anywhere on website.
He said that the website has unique security features such as login brute force protection, intrusion detection system built into the core code and login captcha to detect and block bots.
He directed the officers to focus more on publicizing the tourism potential of the state through social media such as youtube, twitter, instagram and facebook.
Jai Ram said that new locations and destinations must be promoted through this website besides ensuring its regular updation to provide factual information to people visiting the hill state. He also stressed the need to properly link home stays and hotels of the state to facilitate the tourists.