Himachal shifts 30 IAS officers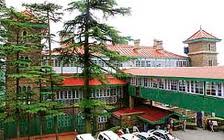 Shimla : The newly elected Congress led Virbhadra Singh government in Himachal Pradesh carried out a major reshuffle of thirty IAS officers among others  late Wednesday here .
Additional chief secretary Prem Kumar has been given the important posting of home and vigilance .
V C Pharka , principal secretary to the chief minister has been given tourism which until now was with the chief secretary . He  will also hold YSS , tribal development and IPR. Horticulture is already with him.
Revenue has been snatched from Deepak Sanan and he has been given animal husbandry . P Mitra gets revenue , agriculture and fisheries .
All charges have been taken away from Ajay Mittal , now he will only after only transport . A R Sihag is now principal secretary UD , TCP and housing .While Bharti Sihag gets forests , environment and science and technology .
Jagdish Chander Sharma will be the new secretary PWD .
While Onkar Chand Sharma has been posted as secretary printing and stationery with aditional charge of IPH.
Industries has been snatched from J S Rana and he has been sent as MD GIC . Mohan Chauhan is the new Director Industries  department .
Subhashish Panda is the new Director tourism and civil aviation ousting Arun Sharma . Panda will also hold MD HPTDC . Rajinder Singh Negi is the new excise and taxation commissioner .
R N Batta goes as secretary state  public service commission .Lokender Chauhan HAS  goes as secretary state election commission . Maneesh Garg takes over as the new Director rural development and panchayati raj .
Amarjeet Singh is the new Commissioner municipal corporation . MP Sood goes as special secretary social justice and empowerment .
Dinesh Malhotra has been posted as D C Shimla . SC Negi goes as DC Kullu . Ajay Sharma is DC Bilaspur , C Paulrasu goes as Kangra DC . Priyatu Mandal is DC Sirmaur . Ashish Singmar will be the new DC of Hamirpur .
Ritesh Chauhan comes to Shimla as Director transport .
Rajinder Singh returns to Shimla as Director HIPA .
The posting orders of Arun Kumar Sharma and RS Gupta will be issued separately . Nagin Nanda IFS has been repatriated to his parent department in Himachal .