Himachal private universities land row echoes in vidhan sabha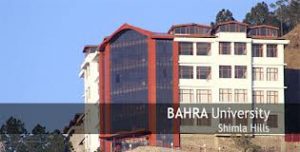 Shimla : A senior Congress member Tuesday raised concern in the state assembly about private universities being allowed to set up huge campuses all over the state .
Asha Kumari also questioned the credentials of the degrees being offered by some of these institutions which needed to be verified .
In reply chief minister Virbhadra Singh told the house that 15 private universities had been given special permission under section 118 to buy land in the state to set up campuses  .
These are Arni university Katgarh , Kangra (600 bighas), Baddi university (139 bighas) ,Bahra university Waknaghat (almost 121 bighas) , Chitkara university (84 bighas) , Eternal university Baru Sahib (1765 bighas) .
Institute of Chartered Financial Analysts of India university , Baddi (227 bighas) , Indus International university Una (55.35 bighas) . Maharishi Markandeshwar university Sultanpur (232 bighas) , Manav Bharti university Sultanpur (75 bighas) .
Shoolini university  Oachghat (54 bighas) , Sri Sai university Palampur  (52 bighas) , APG Shimla university (219 bighas) , IEC university Baddi (almost 58 bighas) Career Point university Hamirpur (139 bighas) and Maharaja university Baddi (60.76 bighas) .
While ten universities had been allowed to buy land from locals , four had purchased land from state run HIMUDA while one owned land since 1966 .
Asha Kumari asked if there was actually a need for allowing these institutions to buy such huge chunks of precious land .
"A university can be easily set up in 50 bighas of land so what is the need for allowing them special permission under section 118 to buy land upto 600 bighas ,"Kumari said .
"Are the degrees offered by these universities recognised or mere pieces of paper . Is the government looking into it," she asked .
In reply the chief minister said private universities are under UGC regulation . So far six universities have been inspected by the UGC .
In a written reply to another question by Ravinder Singh about local and migrant labour in the state the industries minister Mukesh Agnihotri said the industrialised Solan district topped the list of both local and migrant labour .
This was followed by Sirmaur , Una , Shimla , Chamba and Kullu districts .
In reply to a question on the state run MILKFED the rural development minister Anil Sharma said since there was a provision of Rs 12 crore in the state budget the due payments would be made soon to dairy farmers .