Himachal portal wins award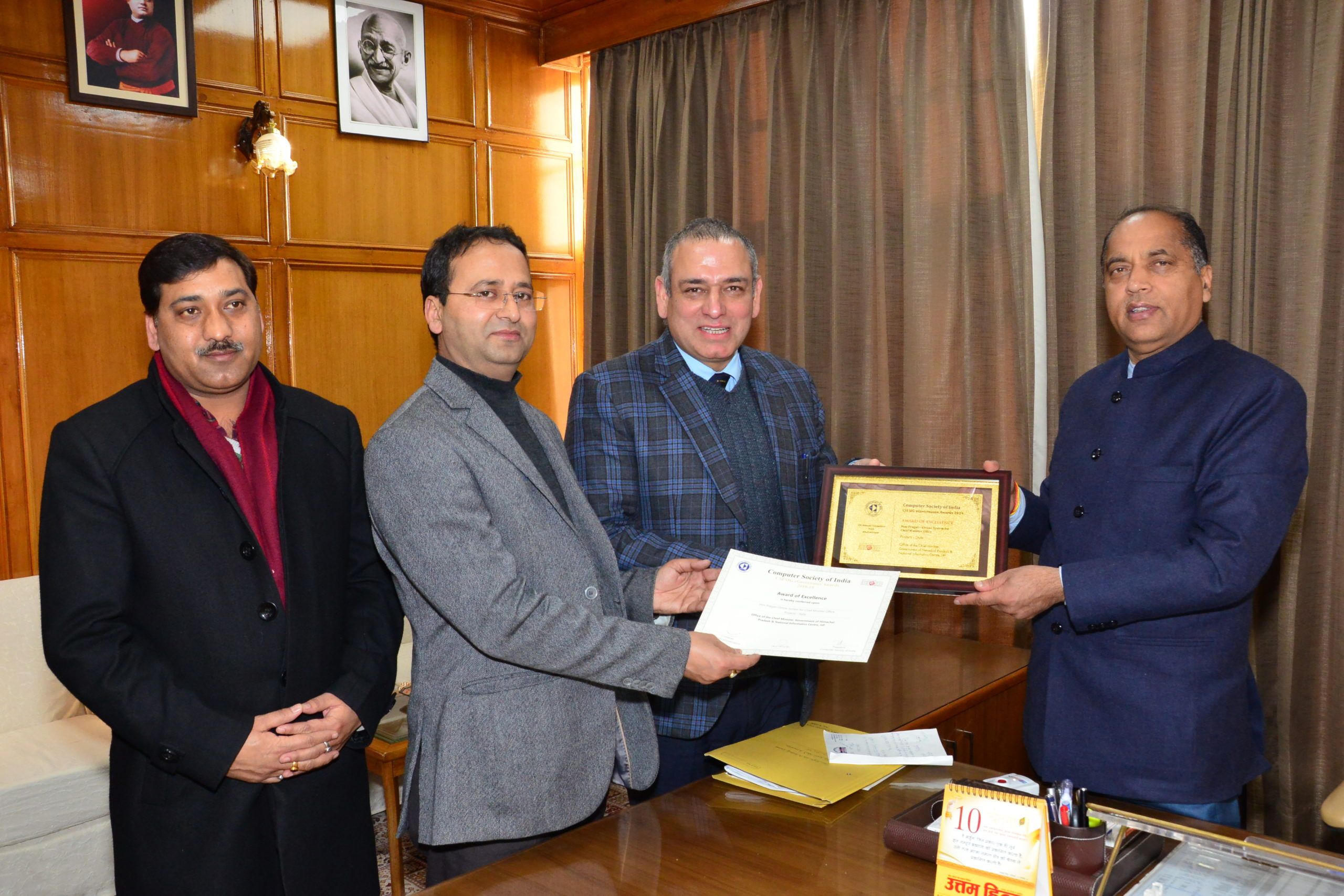 Shimla : Himachal Pradesh has been conferred Award of Excellence CSI SIG e-Governance award-2019 by the Computer Society of India for Him Pragati online system of Chief Minister's Office.
Principal Secretary to Chief Minister Sanjay Kundu handed over this award to Chief Minister Jai Ram Thakur here today.
The award has been conferred to the state for effective implementation of Him Pragati portal. This portal was implemented by the state for online monitoring of various projects related to power and tourism industries.Jan Manch and Him Vikas Samiksha are also being monitored through this portal.
The Chief Minister appreciated the efforts of the officers and officials involved in effective functioning of the portal and said that online monitoring of over 155 developmental projects was being done through this portal. He said that as many as 717 MoUs committing an investment of over Rs. 97000 crore have also been uploaded on this portal to facilitate the investors.