Himachal plan to open new cinema houses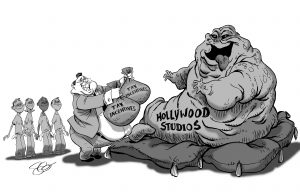 Shimla : The Himachal Pradesh government has approved exemption from entertainment duty to new cinema houses for five years.
Currently 10 percent of entertainment duty is levied on all type of entertainments. The exemption is expected to boost opening new cinema houses.
The Himachal Pradesh government has decided to allow selling of equity share above 26 per cent to 49 per cent of projects up to 2 MW capacity from locals to parties outside the state.
It also decided to sell and transfer equity shares above 49 per cent to 51 per cent of projects above 2 MW to 5 MW capacity from Himachali to Non Himachalis.
A fee of Rs. 25000 per MW is to be deposited at the time of signing Tripartite Agreement for transfer of the project and to be incorporated in Hydro power policy 2006.