Himachal not paying MNREGA wages share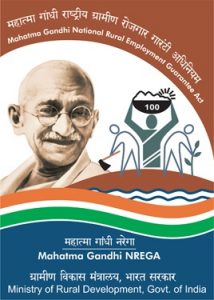 Shimla :As the Himachal Pradesh government is not paying its share under the centrally funded MNREGA jobs scheme the wages here are far less than many other states.
While the Himachal government pays Rs 154 per day under MNRGEGA neighbouring Haryana pays far higher at Rs 280 .
This gap is even more glaring as working in the mountainous terrain of Himachal is harder as compared to the plains .
"We have issued 11.7 lakh job cards in the state.But only 55,000 people have been provided 100 or more days of work in a year," Anil Sharma , the state's panchayati raj &rural development minister told reporters here Friday .
He said his ministry's work was very significant in a state like Himachal as 90 per cent of the total population of 68 lakh live in villages .
Asked to respond to local media reports exposing how the state government has failed to pay wages since January to March this year in some places.
"Wages have to be paid within 15 days.Those officials who fail to do so will have to pay 0.05 percent of the due amount from their own pocket. The matter will now go to the cabinet for recovery from the guilty officials," Sharma said .
But the minister was guarded when asked about allegations of MNREGA work being given in some places to influential contractors. The work was done by JCB machines while job card holders only signed and the contractors received the money.
"We will act if such complaints are made to the rural development department," Sharma said .
Asked if the state government was planning to fence paths close to rivers under MNREGA to keep away tourists and locals from being washed away due to sudden rise of water upstream the minister said.
"If such proposals come to us from the local panchayats we will consider them."
The state government has come under a lot of fire after 24 students from Hyderabad were washed away earlier this month on the Beas river when water was suddenly released by a dam.
There was a lot of criticism for no proper warning system to keep away tourists from dangerous rivers in the state .
There is no manual warning system or boards displaying the risks of getting close to rivers. Also there is no check on roads being made from highways to risky river banks .
Anil Sharma who is also in charge of search operations since the accident took place said.
"As the decay of bodies is slow in the icy water , bodies will slowly begin to come to the surface in the coming days," he said.
So far only half the bodies have been found.