Himachal nod to 34 industrial units for Rs 1754 crore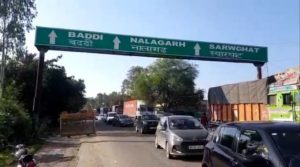 Shimla: The Himachal Pradesh government today approved 34 project proposals for setting up new industrial enterprises and expansion of existing units involving total proposed investment of Rs. 1754.44 crore and employment potential of about 3635 persons.
New proposals include proposals of AGRIVA NATURALS, manufacturing of Frozen Snacks.Prism Johnson, Crunchy Lush Foods.Confidence Petroleum India.
Innovative Techtex for manufacturing of Bullet Resistant Bulletproof Ballistic Helmets,  Bullet Proof Jacket, Ceramic Plates, Ballistic Fabric.
Vitawins Industrial for manufacturing of Dry Syrup, Tablet, Capsule.
SMPP Ltd for manufacturing of Armoured Vehicles, Macario Technologies Industrial Area, for manufacturing of Bullet Proof Jackets, Ballistic Helmets.
Gredissons for manufacturing of Ointment, Dry Injection, Liquid Injection. CAMPUS ACTIVEWEAR for manufacturing of Footwear.MUDH MARKETING for manufacturing of Dry Injections.