Himachal Milkfed raises milk prices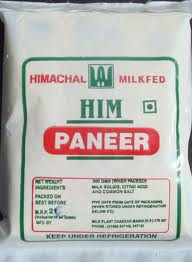 Shimla : The Himachal state cooperative milk producers federation (Milkfed) has increased the prices of milk , yoghurt , butter, ghee , cottage cheese and sweets Milk has been raised by Rs 2 a kg . Prices of other commodities have also gone up. The new prices will come into effect from June 5 , an official said .
Milkfed has seven plants across the state including one on the outskirts of the state capital Shimla .
Exactly a year ago Milkfed had reduced the prices of its products to compete with other milk companies like Vita , Verka , Reliance , Mother Diary among others who are all based outside the state .
In the last one year Milkfed has been able to raise its producution and market share in the state which was 20 per cent a year ago , Milkfed officials say .
Even after raising prices they continue to be less than others say retailers .