Himachal likely to move court on BBMB arrears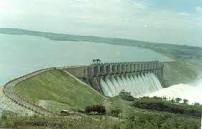 Shimla : The central team of experts has decided to cut down Himachal Pradesh's claim of power arrears from Rs 4250 crore to Rs 3400 crore , a cut of Rs 850 crore .
But the state government has decided to contest this and has conveyed this to the Bhakra Beas Management Board (BBMB) which owes the state , the state chief secretary S Roy said .
A  high-powered committee has arrived at the figure of Rs 3400 crore even as the state is expecting Rs 4250 crore .
The supreme court had delivered a historic verdict a year ago saying Himachal was entitled to 7.19 per cent share in the power generated by the BBMB hydro-power projects in the state .
The court said the compensation should be calculated by the central government and paid to Himachal by neighbouring Punjab and Haryana . For this purpose a central power committee was set up .
Himachal had many years ago moved the court and sought 12 per cent of power as royalty generated by BBMB hydropower projects from Punjab and Haryana.
These two states have benefitted from the projects built on the Beas over the past 45 years to 20 years ago and include the Bhakra Nangal project .